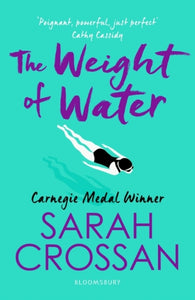 Now available in a gorgeous new package, Sarah Crossan's exquisite debut novel explores first love, friendship and quiet courage. It will leave you sad, happy and wanting more. Sometimes I want to tear off my clothes And show them I'm the same Underneath -Maybe better.
Life is lonely for Kasienka. She misses her old home in Poland, her mother's heart is breaking, and at her new English school friends are scarce. But when someone new swims into her life, Kasienka learns that there is more than one way to stay afloat.
This stunning novel from multi-award-winning author Sarah Crossan explores how to pick up the pieces when everything you know is turned on its head and you have to start all over again.