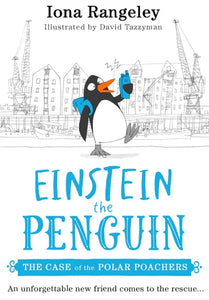 Remember to put your child's name and class in the 'notes to the book fairy' section at checkout!
Einstein the penguin is back in this future-classic and fantastically funny story for all the family to enjoy. Get ready to welcome the most extraordinary penguin back into your own home. Imogen has been taking a step back from penguin activities since she started her new school, leaving her brother, Arthur, in charge of visiting their feathered friends.

But when penguins start to go missing from the wild, she knows she has to spring into action. Could old adversaries be behind the random disappearances? With the help of their old friend, Einstein, it's time for Imogen and Arthur to turn detective again...