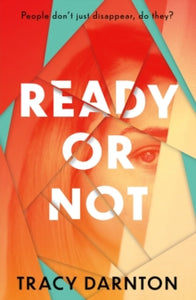 Shared family holidays at Creek House have been the backdrop to Millie's summers since forever. Hanging out with the other kids - Matt, Charlie, Jem and her best friend Kat - has made it her favourite time of the year. But this holiday things are different - the childhood games that once filled their days have lost their appeal to everyone except Millie.
It's not until the final night that the others agree to a game of hide and seek. But in the time it takes Millie to count to twenty, Kat vanishes. One year on, and struggling to come to terms with the events of last summer, Millie persuades the others to return to Creek House.
It's meant to give them closure, but it could be a chance to find out what happened. After all, people don't just disappear, do they?