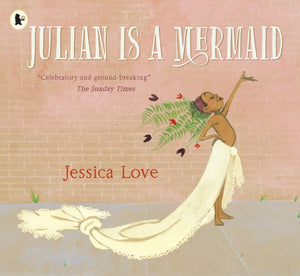 While riding the subway home with his Nana one day, Julian notices three women spectacularly dressed up. Their hair billows in brilliant hues, their dresses end in fishtails, and their joy fills the train carriage.
When Julian gets home, daydreaming of the magic he's seen, all he can think about is dressing up just like the ladies and making his own fabulous mermaid costume. But what will Nana think about the mess he makes - and even more importantly - what will she think about how Julian sees himself?

Tags:
Black Lives Matter
Coleridge School Reading List
Gifts
Home Learning
Picture Books
Gorgeous read
What a beautifully illustrated and positive tale about acceptance and being who you are. One for all the family with lots to talk about all the way through.