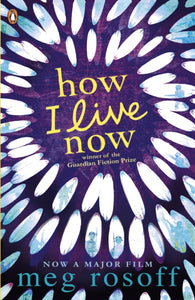 How I Live Now is the powerful and engaging story of Daisy, the precocious New Yorker and her English cousin Edmond, torn apart as war breaks out in London, from the multi award-winning Meg Rosoff. 
Fifteen-year-old Daisy thinks she knows all about love. Her mother died giving birth to her, and now her dad has sent her away for the summer, to live in the English countryside with cousins she's never even met. There she'll discover what real love is: something violent, mysterious and wonderful. There her world will be turned upside down and a perfect summer will explode into a million bewildering pieces.
How will Daisy live then?

Tags:
Channing
Teen
Young Adults