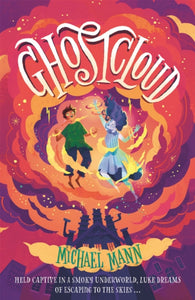 Catch the wind. Find your freedom. A riveting, magical adventure set deep underneath a richly reimagined London for 9+ readers.
Kidnapped and forced to shovel coal underneath a half-bombed, blackened power station, 12-year-old Luke's life is miserable. Then, he discovers he can see things others can't. Ghostly things.
Specifically, a ghost-girl named Alma. Alma, who can ride clouds through the night sky and bend their shape to her will, befriends Luke. And with Alma's help, Luke discovers he is in fact a rare being - half-human and half-something else ...
Then Luke learns the terrible truth of why children are being kidnapped and forced to work in the power station, and he becomes even more desperate to escape. Can Luke find out who he really is ... and find his freedom?