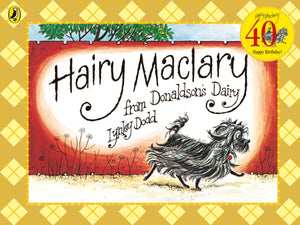 This storytime we will be reading Hairy Maclary from Donaldson's Dairy by the talented author Lynley Dodd
Hairy Maclary is off for a walk, and he's joined by furry friends of all shapes and sizes, from Bottomley Potts (covered in spots) to Schnitzel von Krumm (with a very low tum). But when they suddenly find themselves face-to-face with Scarface Claw - the toughest Tom in town - it's time to run all the way back home!
Delighting generation after generation of children, Hairy Maclary is packed with vivid illustrations and playful rhymes. It's just funny, really entertaining and fun.
Dates
Friday 1st December
Times
Friday: 10am & 11am
Age
Suitable for ages 2-7 (younger siblings who love stories and crafts are welcome!)
Tickets
£5 - Redeemable against books on the day of the event!
Address
Pickled Pepper Books, 10 Middle Lane, London, N8 8PL
All children must be accompanied by an adult.

Tags:
Crouch End
Crouch End Pre School
October Half Term
Pre School Activity
Pre-School
Storytime & Crafts