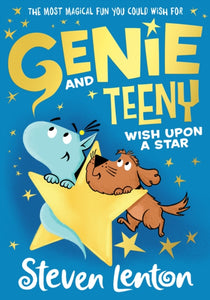 Pre-order your copy of the brand new addition to the Genie and Teeny series by bestselling and renowned illustrator, Steven Lenton, and have it personally signed!
Publication date: 22nd June
Meet Grant the genie, and his best friend - the puppy, Teeny...
Back home, in the land of Wishaluzia, Grant is enjoying his old life.

But when trouble strikes he realises he'll need a helping hand. Can Teeny lend a paw and save the day? Or will it be the end of Genie Land forever?...

Tags:
Personally Signed Pre-Orders
Signed Books
Younger Readers